The Ultimate Guide to advertising your fishing trips online
MARKETING FOR FISHING GUIDES, CHARTERS, & LODGES
We help fishing outfitters connect with clients using smart online marketing and web design that works. Stay booked all season long.
Ready to generate more leads and establish your fishing charter, guide service, or lodge as the go-to outfitter in your area? This guide explains the strategies we're using to help The Click Hatch clients dominate their online marketing and expand their businesses.
The Problem: Most fishing outfitters understand the importance of showing up on relevant Google searches, growing a following on Instagram, and building an email list of potential clients.
However, they typically fall into one of the following categories.
They don't have the time to keep up with these platforms.

They lack the knowledge needed to advertise effectively online.

They simply don't

want

to do it.
Plus, most fishing charters and guides we work with are spending anywhere from $200 – $2,000 per month on their online marketing campaigns depending on their location, demand, and competition. These budgets are nothing to take lightly, but they're typically below what most marketing agencies are willing to work with.
The Solution: At The Click Hatch, we work exclusively with fishing outfitters to meet their needs and accommodate their budgets. It also helps that we're obsessed fishermen ourselves, so working with charters, guides, and lodges around the world lets us put our passion to work (while fishing vicariously through them!).
The top strategies we're using for successful fishing charter marketing
1.) Attract Low-Hanging Fruit With Google Search Ads
Without a doubt, every potential fishing client will use Google Search at some point to learn more about the fishing trips available in their area of interest. Anytime someone searches something relevant to your business, you want to make sure your ads are showing up at the top of the search results – especially in geographic areas with higher demand for trips like Alaska, Colorado, Montana, and Florida.
We love Google Search ads because they're intent-based, meaning these people are literally telling you that they're in the market for the trips you offer. It's the low-hanging fruit that's most likely to turn into paying customers, so running Google Search campaigns for your most important phrases is an easy no-brainer for us.
Let's say you're a fly fishing lodge in British Columbia. You'd want to make sure you have ads promoting your trip offerings anytime someone searches relevant phrases like "British Columbia fly fishing lodges", "best fishing lodges in Canada", and "fly fishing trips near British Columbia".
2.) Steal Easy Eye-Balls With YouTube Ads
Fisherman LOVE YouTube. It's how we get our fix without actually fishing. However, most fishing charters, guides, and lodges don't realize how powerful advertising on YouTube can be. Sure, you can promote your own video content as "pre-roll" or "in-stream" ads during existing YouTube video content, but our favorite way to use YouTube is to position our Click Hatch clients as the leader in their area of operation by showing their ads alongside the videos most relevant to their business.
For example, if you're a saltwater fishing charter in the Florida Keys, you could show ads promoting your trips alongside every YouTube video related to saltwater fishing in the Florida Keys. Pretty awesome, right? Think about this… Whether someone is days away from visiting your area and booking a potential charter or simply getting their fill of fish porn, you become their absolute go-to because they've been seeing your ads next to all of these Florida Keys fishing videos. Over time, you establish your charter as the industry leader, and when it comes time for them to pull the trigger on a trip you're the easy choice.
This is unbelievably powerful, and since this is a relatively advanced strategy, it's unlikely other guides in your area are taking advantage of these ad placements. These ads are also pay-per-click, so in addition to the increased website traffic, you'll benefit from billboard-style impressions.
3.) Target Warm Audiences On Instagram & Facebook
You're likely already seeing some website traffic from organic searches, social media efforts, (hopefully) email marketing, and maybe some paid online advertising – good stuff!  BUT – what happens after someone visits your website and then leaves before submitting a contact form or calling you? Chances are they won't find their way back to you on their own.
People who have engaged with your business in some way – visited your site, liked your post on Instagram, or clicked on a picture you posted on Facebook – are part of what we call "warm audiences". You need to be able to stay in front of these engaged users and educate them on why they should book their fishing trip with you. By using social media tracking pixels and conversion tags, you can build targetable audiences of engaged users and serve ads to them in the weeks/months after they've left your site. On Facebook and Instagram, you can show ads to people for up to 180 days after they've hit your site!
We offer these ad campaigns to all of our clients, and for some it's the most effective piece of their marketing puzzle because most people won't email or call you on their first website visit. Most are still in the early planning stages or price shopping around. Staying top-of-mind with them throughout this decision-making process gives you a much higher chance of closing the deal, and it helps expose your Instagram and Facebook accounts to people who otherwise may not have found you.
4.) Be Everywhere With Google Display Ads
I'm sure you've seen these… You visit a website or view a product you're interested in and then all of a sudden you start seeing ads for that website or product all over the internet. These are called Display ads. You can do a couple of things with these…
For starters, we always run a Display campaign targeting your recent website visitors. So if someone hits your site, they'll start seeing image-based ads promoting your trips on credible sites they visit throughout the day. Like the Instagram & Facebook ads for warm audiences, this is just another way of staying top-of-mind and building brand awareness after someone lands on your site.
Again, these are strategies most outfitters aren't taking advantage of. All someone has to do is visit your site once to give you the opportunity to show ads to them for up to 540 days. We certainly wouldn't recommend showing the same person your ads for 540 days straight, but you could show one message to someone who visited your website in the last 30 days, and another message to someone who hasn't visited your website in the last 180 days, for example.
The second thing we like to do is run a Google Display campaign to people who haven't been to your website yet. By using what's called "Keyword Contextual" targeting, you can serve ads promoting your trips on websites with content related to keywords you select. If you're a steelhead fishing guide in Oregon, you could run a Keyword Contextual campaign to show your ads to people in Oregon who are visiting websites with content related to steelhead fishing. The purpose of these ads is to bring a steady stream of highly targeted people to your website, fueling all of these other campaigns and strategies we're talking about for your recent website visitors.
5.) Pick & Choose With Google Display Placements
Just like normal Google Display ads that appear all over the internet, you can create a Google Display placements campaign with ads promoting your fishing trips on SPECIFIC pages. This is a high-level strategy most advertisers aren't taking advantage of, and even fewer fishing advertisers are putting it to use. This is a huge opportunity for you to dominate your market! Sticking with the British Columbia fishing lodge example, the lodge could run ads on specific URLs that would attract people most likely to be interested in what they offer, like these:
https://www.escapehere.com/destination/5-best-fly-in-fishing-lodges-in-canada/
https://www.mensjournal.com/adventure/the-10-best-fly-fishing-lodges-around-the-world-2019/
https://gearpatrol.com/2016/09/29/best-fly-fishing-lodges-in-the-world/
https://www.hideawayreport.com/articles/view/top-ten-best-fly-fishing-lodges-worldwide/
https://bloggerlocal.com/national/reviews/best-canada-fishing-trips-canadian-fishing-lodges
You'll notice other ad placements on these pages. This basically replaces the need to do one-off partnerships with blogs or companies to get banner ads placed on their websites – for a fraction of the cost. Most sites will charge $500 – $3,000/month for a banner ad placement on their site. You could spend $500 on Google Placement ads and show up across hundreds of relevant websites that YOU get to pick. Pretty amazing.
6.) Tie It All Together With Tracking
Hopefully, these strategies have the wheels spinning in your mind with all of the opportunities to market your fishing business online. Everything sounds good on paper, but how do you know if it's working? When we work with clients, the first thing we do before launching any ads is to set up proper tracking so we can tie real business results back to specific platforms, campaigns, ads, and keywords. Setting up proper tracking is crucial to being able to optimize campaigns and squeeze more and more client leads out of your available marketing budget. Pro tip: create a Google Tag Manager account to implement tracking codes on your website to avoid having to deal with any technical "coding".
Let's go back to the original problem that got us here in the first place…
Most fishing guides, charters, and lodges we talk to are typically in one of 3 boats:
They don't have the time to keep up with these platforms.

They lack the knowledge needed to advertise effectively online.

They simply don't

want

to do it.
 If any of these sound like you, our team at The Click Hatch is ready to help.
Ready to learn more?
Complete the form below to be contacted by a member of The Click Hatch.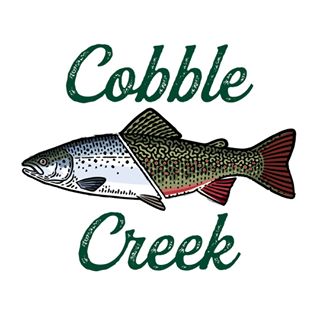 "Dan from The Click Hatch has helped my business reach its full potential by offering an excellent personalized advertising service that you can trust. His knowledge of Google AdWords and fly fishing makes him a deadly advertiser for guides, and he explained the process every step of the way. My guide service is building a reputation here in the Adirondacks and the quality leads he's bringing in are turning into lifetime customers. I highly recommend this service as it is both extremely well-priced and effective. You will not be disappointed."