advertising FOR FISHING
GUIDES, CHARTERS, & LODGES
Stay booked all season long with online advertising campaigns that get you found at the top of Google. Submit an application and see why the top outfitters and lodges trust The Click Hatch with their lead generation.
Fly fishing, conventional, saltwater, freshwater – you name it. We can help you grow your client list.
"One of the best business decisions I've made in my career as a fly fishing outfitter was partnering with Dan from The Click Hatch. My bookings have gone through the roof since he took over. His attention to detail and follow up is one that all business owners should follow. I look forward to working with Dan for many years and would recommend The Click Hatch to anyone looking to build their business."

Google Ads
Show up at the top of Google search results anytime a potential client types "guided fishing trips in [YOUR REGION]" and other important phrases.

Websites That Work
We'll help you improve your website to rank higher in search results and turn more visitors into phone calls, emails, and bookings.

Social Media Ads
Run ads to highly targeted communities of fisherman on Instagram and Facebook – either new audiences, or your recent website visitors.



No % Fees On Trips Booked
Did you know you can show targeted ads to your recent website visitors for up to 540 days with Google Display ads? Or that you could show your video content as ads before or during popular YouTube videos about your fishery? Most fishing charters, guides, and lodges aren't taking advantage of this stuff… YOU should be!
Read through more of the strategies working best for our clients.
Case study:
Blackcloud fishing charters
During Q1 of 2022, which is normally Ricky's "slow season", we were able to generate an additional 138 new leads for a total ad spend of $1,314.07. That mean's Ricky was paying under $10 for someone to contact him about his guided bass fishing trips which go for an average of $500/trip.
50 of his Q1 bookings could be attributed to Google Ads, generating over $25,000 in revenue (not including tips!).
See metrics from Ricky's account, examples of real ads, testimonials from The Click Hatch clients, and a breakdown of how our system works in the case study below.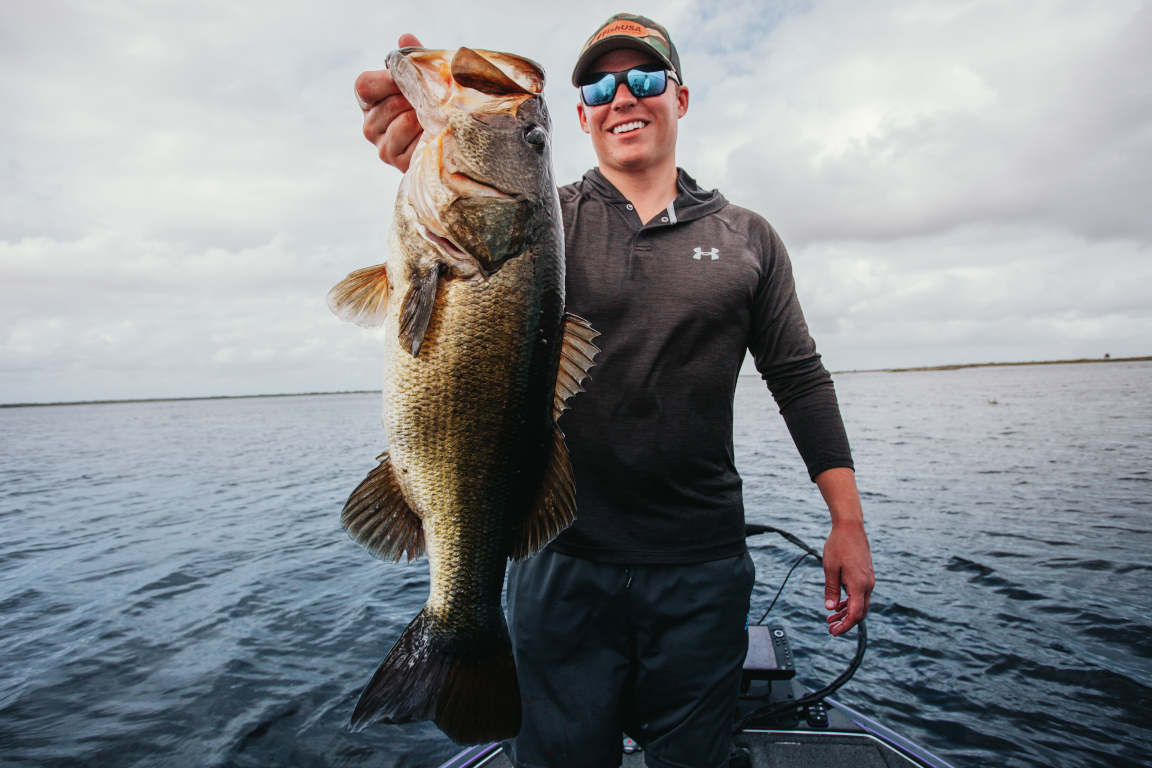 "I owe it all to Dan for making me a full-time guide. I was part-time guiding for two years. As soon as I began working with Dan, the increase in my inquiries tripled in just a week. In three months time, I booked 50+ trips and got so busy I had to forward trips to fellow guides. He knows the guiding business, makes adjustments when needed, sends monthly reports, and checks-in with me regularly. You won't regret working with Dan for all your marketing needs and management."
Need a new fishing website?
We can help with that, too. Our websites are built to rank at the top of Google search results for their most important phrases. People will likely search for your trips a handful of ways – those are the phrases that will be weaved through your pages, URLs, title tags, meta descriptions, & more. All while keeping things clean, simple to navigate, and easy for potential clients to contact you. Reach out for examples & custom pricing. New builds typically take ~ 3 weeks to complete.
We're proud to collaborate with some of the industry's leading freshwater & saltwater fishing outfitters.